Oct 16-19 – 5th Grade Science Camp
Oct 20, Saturday – Green Team Club, 10 am – 12 noon
Oct 21, Sunday – Gibbs School Ribbon Cutting
Oct 23, Tuesday – The Energized Guyz (grades 3-5 enrichment)
Oct 24, Wednesday – Picture Day
Oct 26, Friday – 4th Grade Field Trip to Lowell Mills
Oct 26, Friday – Spirit Day, Class Colors
Oct 30, Tuesday – Coffee Chat With Karen, 8:15 am
Oct 31, Wednesday – Direct Donation Drive: Last day!
Nov 1 & 2, Thursday & Friday – 2nd Grade Field Trip to Wheelock Family Theatre
Nov 6, Tuesday – No School & Election Bake Sale
Nov 7, Wednesday – PTO Meeting 7-9PM
Nov 12, Monday – No School
School Calendar
Click here for Thompson's Google Calendar to get school holidays, early release days, and PTO events on your own calendar. Click here for a printable version of this month's calendar.
The Arlington Public School Calendar is @ www.arlington.k12.ma.us/calendar
Direct Donation Drive
We're half-way through our annual Direct Donation Drive but, with 101 donations so far, we're not yet half-way to our family participation goal of 275 contributions.
Picture Day Wednesday, October 24
Dress sharply! Look for packets in your kids' backpacks later this week with instructions on how to order school pictures.
We need parent volunteers to help the day run smoothly. If you're interested in helping out, please sign up at https://tinyurl.com/ThompsonPictures.
---
Room Parent Still Needed!
We are still looking for a room parent to support Ms. D'Intino's 5th grade class.  If you would like to volunteer to be a Room Parent or have any questions about Room Parents, please contact Christy Murphy-Macinta, cembc99@yahoo.com.
Movie Night
It was wonderful to see so many families who joined us on a chilly Friday evening for movie night. Despite the start-up technical glitches, including a move from the multi-purpose room to the gym, lugging sleeping bags and pillows, our kiddos enjoyed an evening with friends. Thanks to all the volunteers, parents and Arlington high school students who made the evening possible!

Over 1,400 cards sold so far!
Do you or you or someone you know still need a card?
Buy one anytime at:
• Book Rack
• Menotomy Beer and Wine
• Online at www.arlingtoncommunitycard.org [PayPal or Credit Card]
• From Vicki at the front desk [cash or check]
Questions? Queries? Want to get involved with this fundraiser now or in the future?
Reach out anytime to:
Ashley Lorenz, Co-Chair: ashley.e.lorenz@gmail.com
Gaggi DeStefanis, Co-Chair: gaggi@rcn.com
Green Team Calendar
Join the Green Team for these events!
Friday October 19th Green Team Club 2:35-3:30 pm
We will meet in the garden for a work day led by Thompson mom, Fiona Ehring. (If there is heavy rain, we will meet in room 210 to plan a pollinator and/or colonial garden.)Saturday October 20th 10am-noon Plogging
Thompson families will meet at Thompson Garden to walk, jog, explore the neighborhood and pick up trash led by Thompson mom, Kate Joyce Murphy.

Saturday in October TBA Garden Work Day led by Thompson mom, Fiona Ehring.

October 27th and 28th Mothers Out Front Gas Leak Labeling. Contact Nili Pearlmutter at info.ma.arlington@mothersoutfront.org for more information.

Please email Fiona at fionaehring@gmail.com or Elizabeth at egrocco@gmail.com if you are interested in joining a forming Thompson Garden Committee to integrate the Thompson School Gardens into the K-5 Curriculum!
Arlington Hockey Club
Interested in playing ice hockey in Arlington?
Registration is now open for the Arlington Hockey Club's (AHC) 2018-2019 intramural programs including instructional league for both skaters and learn-to-skate, developmental league, and in-house full ice program.  These programs are all no-checking and practices and games are held at Ed Burns Arena in Arlington.  Arlington's intramural programs focus on providing a fun environment to learn and play hockey for children born between September 1, 2014 (instructional) and 2005 (in-house).  Play begins soon, so if you are interested please visit our web-site for more information and registration at http://arlingtonice.com.
Election Day Bake Sale
We are looking for a parent or two to plan our Election Day Bake Sale on November 6th. An easy fundraiser that in 2016, raised approximately $1400! We have all the information you will need to organize it. If you would like more information or are interested in planning it, please email Yael Beals yael.beals@gmail.com.
Thompson Winter Party
The Thompson Winter Party is social event that is just for Parents. It is a fun evening filled with conversation, music and dance.  The party is usually held in January.  We are looking for 2 co-chairs to plan and organize the event.  If you are interested, please email Yael Beals yael.beals@gmail.com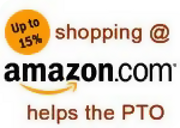 Please remember to use the Amazon link on the PTO Website for your online shopping!

We are collecting Box Tops throughout the year. Each box top is worth 10 cents for Thompson. The submission deadline is Nov. 1 for fall earnings. You can find a pink and yellow Box Tops container in the lobby below the mailboxes.