In This Issue
Save the Date/ School Calendar
PTO Update
Thompson Staff News
Thompson News and Events / Arlington Community Card Launch
Community News and Events
PTO Fundraising
Connect with Us
Save The Date
Curriculum Night –

Tuesday, September 19,2017

 
This is an opportunity for parents to meet their child's teacher and to hear more about what is being taught this year.


6:30 – 7:10 pm

:  Classroom Presentations Grades K-2


7:15- 7:45 pm

:   Welcome from Principal Donato & PTO in the Gym


7:50 – 8:30 pm

:  Classroom Presentations Grades 3-5
NO SCHOOL –

Thursday, September 21

Morning PTO Meeting – 

Friday, September 29, 8:15am – 9:30 am


Are evenings inconvenient? Not to worry, we will meet a few times during the year in the morning right after drop off in the cafeteria. Is your baby, toddler with you? That's fine too, just bring them along, this is a more informal conversation.
Spirit Day, Backwards Day –

Friday, September 29

– Show your school spirit by wearing an outfit in reverse on this day!
School Calendar
Click http://tinyurl.com/ndp8spb for Thompson's Google Calendar to get school holidays, early release days, and PTO events on your own calendar. Click http://tinyurl.com/y7u5k2on for a printable version of this month's calendar.
PTO Update
Dear Thompson Families:
The transition back to school has gone smoothly with the excitement of the first days of school giving way to a settled routine for returning and new students. With the transition behind us, the PTO is looking at a full fall schedule. The first PTO meeting was held on September 13th, and the first order of business was to elect a new board. Meeting minutes can be found here: http://tinyurl.com/ybyrj8gt
Thanks to everyone who attended. For those of you who were not there, every month we will include a link to the minutes in the newsletter. Here also is the link to the presentation given during the meeting: PTO_Presentation_2017.pptx
We are pleased to announce the board for the school year 2017-2018:
Co-Presidents: Diana Trudell & Nandana Mewada
Vice-President: Yael Beals
Co-Treasurers: Sara Wilkinson & Carolyn Schneyer
Co-Secretaries: Emily Gauthier & Fiona Ehring
Fundraising Chair: Juliet Moir
Arlington Community Card Co-Chairs: Ashley Lorenz & Gaggi DeStefanis
Enrichment Co-Chairs:  Maf Terry &Tonja Bishop
Communications Chair: Danielle Gottesman
Spirit & Appreciation Co-Chairs: Judy Hu & Melissa Crowley
Room Parents Chair: Sarah Gupta
Volunteers Chair: Kate Murphy
Fall is a busy fundraising time with two key drives – the launch of the much awaited Community Card and the Direct Donation drive. The Community Card launch at Town Day was our most successful launch
to date! Funds raised from both drives account for approximately 80% of the total PTO budget. See additional details below and please continue to watch this space on how you can contribute and help support our school. We look forward to seeing you at Curriculum night on September 19th .
Diana Trudell and Nandana Mewada
PTO Co-Presidents
Annual Parent Survey
The PTO would love to know you better! Every year, we send a survey to find out how you would like us to communicate with you, what your favorite events are, how you'd like to help, and the names/grades of your kids. Please take five minutes to tell us. Thank you!
PTO Survey: http://tinyurl.com/ThompsonPTOSurvey2017
Thompson News & Events
COMMUNITY CARDS AT TOWN DAY WERE A MASSIVE SUCCESS! 
Drum rolll please….a RECORD 991 cards were sold on Town Day!!  Congratulations to all of our volunteers and our marketing team; that's almost $10,000.  Very proud!
But wait…now we move to Part II. We have 500 cards left to sell. Last year we made it to 450, let's wipe the pile clean! The Fall Family Sales effort starts NOW. How it works:  sign out cards and sell them either A) on your own time to family, friends, at your kids' sporting events, etc. and/or B) take the cold-call out of the equation and sign up to sell at select venues around town (soccer clinics, capitol square events, etc).  Stay tuned in the coming days for the fine details and next steps.
Other immediate needs:
–Farmer's Market Card Sales begin this Wednesday the 20th, and will run for 3 weeks. Signup here: http://tinyurl.com/CommunityCardFarmersMarket
-Help us put posters up around town this week at schools, parks, preschools (if your child attends a preschool, specify which).  We have a list of approved spots you can cherry-pick from. Email Ashley: ashley.e.lorenz@gmail.com
Last, if you did not get a card yet, you can get one asap:
-From Vicki at the front desk
-At The Book Rack, 13 Medford St
-Mail-order via Paypal here
-From volunteers at Pickup and Drop-off Sept 18-20th. In fact if you can help with this piece, sign up here: http://tinyurl.com/Thompsondropoffpickupsales
Further questions, comments, or if you have some great ideas brewing to further sell or market cards, email co-chair Ashley Lorenz at ashley.e.lorenz@gmail.com.
________________________________
Calling all 4th and 5th Grade Boys:
Boys in Motion is back!
Have you heard about Thompson Boys in Motion? We are now in our third year running and excited to welcome new participants to the team.  Boys in Motion is a non-competitive fitness initiative that inspires active lifestyles, friendships, personal growth, and the confidence that comes from working toward and achieving goals.
Participants meet twice a week on Mondays and Wednesdays, for one-hour training sessions for eight weeks leading up to an opportunity to run a 5k race.  This program is led by Ms. Brayfield and Mr. Allen. This program will begin at the end of September.  Additional info and sign-up sheets will be sent home in all 4th and 5th grade boys classroom folders.
____________________________________________
Welcome back from the Thompson Green Team
As many of you know, Thompson held 2 Zero Waste Days in 2016 and demonstrated that we could reduce lunch time waste by 97% if we switched to industrial composting. Our compelling data inspired the school system to convert to industrial composting last winter.
The lunch time composting system steps are:
Step 1: Dump your liquids
Step 2: Place your *clean* recyclables into the recycling bin
Step 3: Place all trash including *dirty* plastic into the trash bin
Step 4: Toss all food waste (even meats) and napkins into the compost bags
Step 5: Stack compostable trays
Check out the Green Team Compost Captain Video to understand the lunch time waste reduction sorting process:  
HERE!
Thompson Green Team is looking for parent volunteers and leaders! In addition to incorporating the classroom job of compost captain into the 3rd, 4th and 5th grade classrooms, we hope to go on some local nature adventures after school on Fridays. Please contact Elizabeth Rocco at
egrocco@gmail.com
 if you are interested in being involved.
Thank you!
Elizabeth Rocco and Christa Kelleher,
Green Team Parent Leaders
The Thompson Green Team cares about the earth, the environment, and all living creatures. It aims to empower and support students and the broader Thompson community to take action to protect and preserve our environment. Guided by student interest, ideas, and energy, the Green Team provides opportunities and coordinates activities that will have a meaningful and positive impact.
Staff News
Meet the New Faces of Thompson
Ryan Wholey is a new TA:
I grew up in Chelmsford, MA and I have two older siblings (a brother and a sister). Sports I played growing up were baseball, basketball and football and I'm an avid fan of all Boston sports teams. Music is one of my favorite interests and hobbies because I love going to concerts as well as playing guitar. I've never been to Europe but I love to travel and hope to make it to Ireland someday so that I can learn more about my Irish heritage. 
Community News & Events
DISCOVER GIRL SCOUTS EVENT!

Girl Scouts is the place where a G.I.R.L. (Go-getter, Innovator, Risk-taker, Leader) TM can transform her ideas into action, turn her questions into adventure, and grow her confidence through practice. She can discover all she can be and do when she has the right
tools and a safe space to shine. Together we can change the world. Attend a Discover Girl Scouts event to meet other families from your community, learn how to join a Girl Scout troop, and have your girl(s) participate in an activity.
Join us for an afternoon at camp on Saturday 9/23/17 from 2pm-4pm! Girls and families will go on a scavenger hunt, learn some fun songs, do a craft project, and learn about how to join a Girl Scout troop in their town.  Camp Cedar Hill is located at 265 Beaver Street, Waltham, MA. Girl Scouts is for girls in Kindergarten-12th grade.
Questions? Email Molly Kazin, mkazin@gsema.org
Guiding Good Choices (GGC):
Offers proven techniques and effective tools to help parents. Please register by email with kdillon@town.arlington.ma.us
Improve communication with their children
Develop healthy family values and behavioral expectations
Control and express anger constructively
Strengthen family bonds and trust
Prevent children from engaging in substance use and other risky behaviors
Monday nights ( 10/16, 10/23, 10/30, 11/6 & 11/13)
From 6:30-8:30
Whittemore Robbins House (670R Mass Ave)
GGC consists of 5 workshops, held once per week for five consecutive weeks.  This is an evidence-based program that requires participants to attend all five workshops.
Movie Night at Waldo Park on 

Saturday, September 23rd
Join us for the Annual Movie Night at Waldo Park on Saturday, September 24th. The film will be Moana.  It'll be preceded by a couple of young-kid friendly short films. And this year – a special treat before the movies get started – live music from the Grüvmeiners.  The Grüvmeiners are a 6 person brass band (3 of whom live in the Waldo Park neighborhood), who play your favorite hits for the 80's and beyond.  Bring a blanket to sit on the hill.  At 6 pm, the Grüvmeiners will play. Around 6:45 pm, we'll show the short films, and around 7:00, we'll start the feature.   We'll also have refreshments on sale to raise funds for Park maintenance and future events. Waldo Park is located at the end of Waldo Road, off Cleveland Street, between Mass Ave and Broadway.
CRAYOLA COLOR CIRCLE
We're happy to report that the ColorCycle program will be continuing in its third year at the Thompson School.  Last year, we shipped off 72 pounds of used markers to Crayola!  Thanks to the Thompson community, all this plastic will not go to waste!
To participate in the program, save markers that have been used up, and drop them off at school at your convenience.  There are currently two collection bins – one in the lobby area and one outside the library on the second floor.  We will continue to collect used markers throughout the year, so there is no deadline to bring them in.  We accept all markers, any brand, including permanent markers (e.g. Sharpie) and dry erase markers.  Please, no pens.
To learn more about the ColorCycle program and all of Crayola's environmental initiatives, visit http://www.crayola.com/colorcycle.aspx. For specific questions about ColorCycle at Thompson, contact Thompson parent Vivianne Do. Thank you and keep recycling!
Contact: Inae Hwang at inaehwang@gmail.com or, ArlingtonSEPAC@gmail.com
For more information, visit our website at www.Arlingtong.k12.ma.us/SEPAC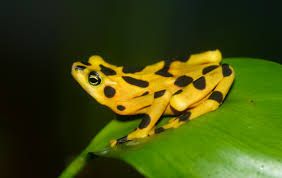 Join Cub Scouts, Join the Fun, Join the Adventure! 
Cub Scout Pack 313
Recruit Night Friday Sept. 22nd, 2017
7:00-8:30 pm at St Camillus Church Hall, 1175 Concord Turnpike, Arlington
Who? Boys in grades K – 5 may join Cub Scouts. Families are always welcome and encouraged to attend.
What? Cub Scouts (grades K-5) is a year-round program designed to meet the needs of young boys and their families through fun and challenging activities designed to promote education, character, and physical development. Some of the best things about Cub Scouting are the activities you get to do: Camping, Hiking, Building and Racing model cars, going on Field Trips, or doing projects for your community.
Where? Pack meetings are held at St Camillus, 1175 Concord Turnpike Arlington. Den Meetings are held in different locations, including the library, local parks, and the homes of scouts.
When? Pack meetings of boys in all grades are held monthly, typically the first Friday Night from 7-8:30 pm. Den meetings with scouts in their grade/rank are held one to three times a month, based on the scout schedules.
Why? You'll make new friends, and learn new skills.
Please visit our website at www.Arlingtoncubs313.com. The mission of the Spirit of Adventure Council, Boy Scouts of America is to provide character development, citizenship training, growth in physical and mental fitness, and leadership opportunities for the young people of the Boston metropolitan area. We pride ourselves on the diversity of our members, and we are committed to providing young people with an educational and stimulating environment in which to learn and grow. Through the Scout Oath and Law, we pledge to respect all people and to defend the rights of others. Bias, intolerance and unlawful discrimination are unacceptable within the ranks of the Spirit of Adventure Council. The Spirit of Adventure Council serves over 20,000 youth through 3,000 volunteers in over 400 Packs, Troops and other units without regard to color, race, religion, ethnic background, sexual orientation, or economic status.
OTTO Pizza: Draw Outside of the Box Contest
We would like to formally invite Thompson Elementary and its budding young artists to take part in OTTO's 'Draw Outside of the Box' contest, in which students K-8 have the opportunity to design our new pizza box, and win their school $1000 for art education in the process. The initiative is designed to promote art education in schools, and to connect kids & community through art and design. The contest runs for three months (Sept. 18 through Dec. 18), during which student's entries will be exhibited online in a Facebook photo album. The thirty designs with the most 'likes' at the end of this period will move on to the next phase of the contest. Of the thirty finalists, first, second and third place will be chosen by a panel of regional design experts (including Scott Nash, of Flat Stanley fame).
First Place: The winning contestant's design will be professionally printed on thousands of pizza boxes to be used at OTTO locations throughout New England. The winner will also receive a pizza party (for up to 30 students) at his/her school, a $100 OTTO gift card, an OTTO t-shirt, and an OTTO cap. The winner's school will receive a check for $1000 to support art education.
Second Place: Student will receive pizza party (for up to 30 students) at his/her school, a $50 OTTO gift card, an OTTO t-shirt and hat.
Third Place: Student will receive a pizza party (for up to 30 students) at his/her school, a $25 OTTO gift card, an OTTO t-shirt and hat.
For a full listing of rules and entry details, see: http://www.ottopizza.wordpress.com/contest
PTO Fundraising
Amazon
Shopping at Amazon.com? Click the Amazon link from the Thompson PTO website and a share of your purchase will help the Thompson PTO.